Child Care Nurse Consultant
 The program was created to improve the health and safety of children in child care settings through the support of a Child Care Nurse Consultant.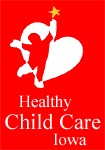 Why does a child care program or preschool need a nurse consultant?
To assist with:
Preventing infectious diseases
Preventing injuries
Promoting health through:

Written policies
Food safety practices
Sanitation practices
Play equipment assessments
Healthy record reviews
Illness and injury records
Education of staff and families
What does a child care nurse consultant do?
A Child Care Nurse Consultant provides guidance and technical assistance to child care providers regarding the health and safety of children in their care. 
The Nurse Consultant schedules regular on-site consultation visits and supports providers in health and safety issues.  She assists in the development and implementation of written health policies, assists in linking children, families, and caregivers/teachers to community health resources including a medical home, immunizations, and health screenings.
The nurse consultant assists caregivers/teachers with the inclusion of children with special health care needs, and works in collaboration with health professionals in creating health care plans for these individuals.  She is also available to assist child care programs in the event of a communicable disease outbreak.
If you would like someone to contact you, please fill out our contact form.
You can also call the Marion County Public Health Department at 641-828-2238.