I-Smile™ is a statewide program that helps kids get dental care.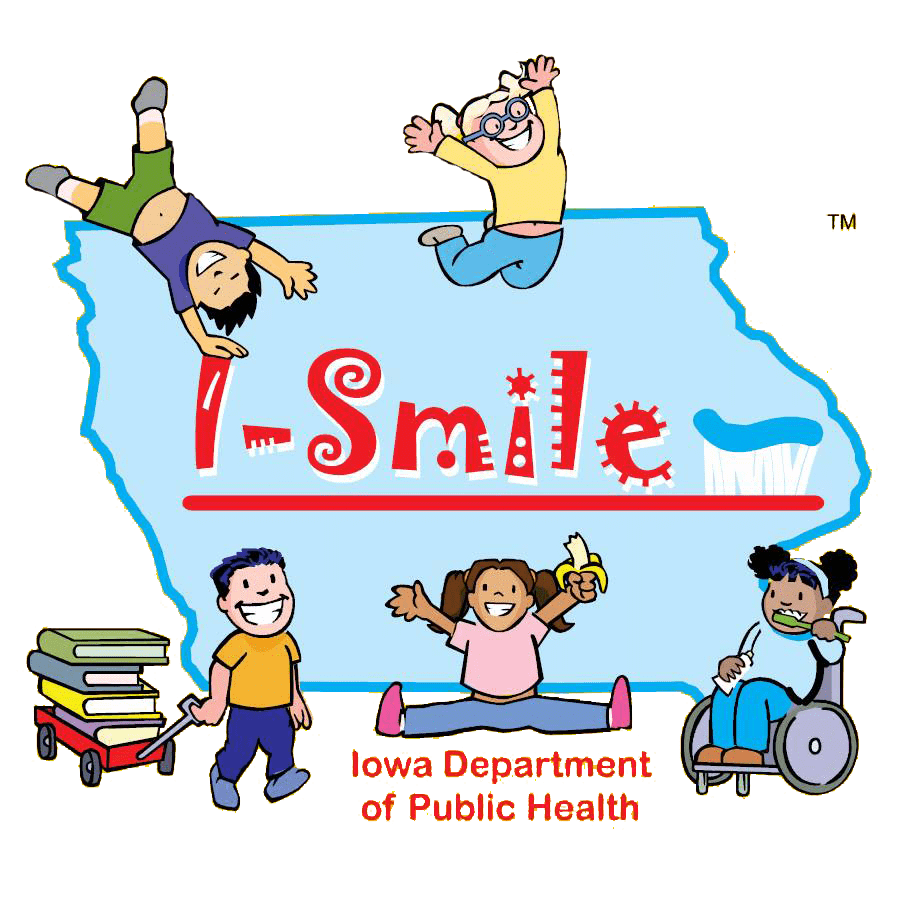 Some of the things that I-Smile does within communities include:
Providing dental screenings and applying fluoride for children at WIC clinics, Head Start centers, preschools, child care sites, and in schools.
Helping coordinate dental appointments by letting parents know what dentists will see them, helping find payment sources for dental care, and setting up transportation.
Promoting the importance of oral health by participating in community events, such as library reading hours, health fairs, and county fairs.​
What is I-Smile™?
The I-Smile™ program's mission is to increase the number of children in Iowa with a dental home.
Who qualifies?
Children ages 0–21 and pregnant women.
When should I find a dentist for my child?
By age one.
When should I find a dentist if I am pregnant?
As soon as you can. A healthy mouth is essential for a healthy pregnancy!
Check out the I-Smile™ Program
Who can I contact to find out more information about I-Smile™ or to schedule an appointment?
Melissa Woodhouse, RDH, I-Smile™ Coordinator
641-828-2238 ext 161
Counties served include: Appanoose, Clarke, Decatur, Jasper, Lucas, Marion, Monroe, Poweshiek, Ringgold, and Wayne Counties. Call to find out when we are in your county and schedule an appointment to see us!